Profile
Marina Roditis
Owner of inpecus consulting e.K.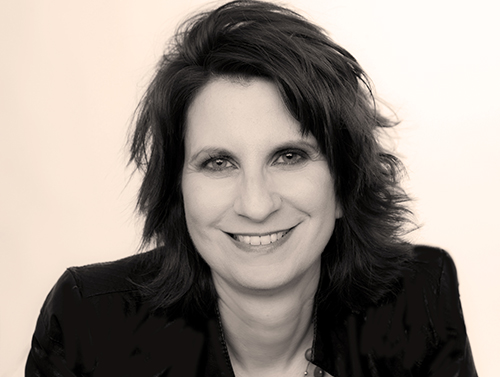 My many years of experience in conceptual and operational international HR work have allowed me to acquire in-depth knowledge on various topics. Despite the many exciting projects I've successfully completed thus far, the collaboration and interaction with employees and colleagues from different cultures has been and continues to be my driving motivation. To this day, I still view the various forms of communication and the vast array of challenges that result from differing cultural mindsets and behaviors as an enormous enrichment. At the same time, I have realized through the course of my career that it's exactly these aspects that can lead to greater difficulties and crisis situations within a company, even triggering serious psychosomatic problems within employees that often go unnoticed.
This awareness ultimately inspired me to become a psychological psychotherapist. Since 2014, I offer customized solutions as an independent HR consultant. These solutions cover the entire HR spectrum while simultaneously integrating personal and psychological employee support. This allows me to not only meet the needs of the company, but to also make a significant contribution to the wellbeing of the individuals within an organization. As we all know, it's not just the expertise that determines a company's success, but also the commitment and motivation of each and every employee.
---
ADDITIONAL EDUCATION
Postgraduate Study as a Psychological Psychotherapist at the Academy for Behavioral Therapy in Cologne
Postgraduate Study as an Integral Business Coach at the Coaching Center Berlin
(accredited through the International Coaching Association)
EDUCATION
2000
University of California / Santa Barbara, USA
1st prize winner of the Millenium Award for Outstanding Academic Achievement
2000-2001
Continued education at the University of California / Santa Barbara, USA
(international business, sales, HR)
1994-1999
Industrial and Organizational Psychology at the RWTH Aachen University
Degree: German "Diplom", equivalent to a master's degree
1990-1994
Clinical Psychology at the University of Trier
Degree: German "Vordiplom", equivalent to a bachelor's degree
LANGUAGES
German, English, Greek
---
MY PROFESSIONAL EXPERIENCE with and in the following countries:
EUROPE

(Germany, Belgium, Sweden, Norway, France, Spain, Greece)
ASIA

(India, Japan, Korea)
INDEPENDENT HR CONSULTANT SINCE 2014
2 1/2 YEARS OF EXPERIENCE IN THE TREATMENT OF PSYCHOSOMATIC DISORDERS
Conduct individual therapy sessions for inpatients and outpatients, as well as lead inpatient group therapy sessions for various disorders
(e.g. depression, anxiety disorders, psycho-oncology)
1/2 YEAR OF EXPERIENCE AS A LECTURER ON PSYCHOSOMATIC DISORDERS
9 YEARS OF INTERNATIONAL EXPERIENCE IN HR MANAGEMENT AND ORGANIZATION

Guidance of change management processes, implementation of strategic HR concepts, and execution of the the accompanying employee and management training
Evaluation processes, target agreement processes, HR development measures
Evaluation and optimization of salary structures
International recruitment of skilled professionals and executives
Conflict management and staff motivation
4 YEARS OF EXPERIENCE IN PROFESSIONAL AND EXECUTIVE RECRUITMENT
2 YEARS OF EXPERIENCE IN TRADE WITH INDIA, INCLUDING 1 YEAR OF EXPERIENCE IN RECRUITING ENGINEERS
4 YEARS OF EXPERIENCE IN TRADE FAIR SALES
---
MY STRENGTHS
Flexibility, empathy, and discretion
Assertiveness and a high level of resistance to stress and conflict
Target, service, and result-oriented work methods
Ability to adapt quickly when working with different cultures
---
Do you have questions? Contact us!
Inpecus Consulting e.K.
Heidstrasse 17
46149 Oberhausen
Germany
Tel.: +49 208 - 94 104 633
Fax: +49 208 - 94 104 634
E-Mail: info@inpecus.de